Venue
Smith's Landing Seafood Grill
1 Marina Plaza
Antioch, CA, United States, 94509
(Images of food are examples and do not reflect the menu for August 18, 2022)
Dining and Wine at their Finest
Smith's Landing Seafood Grill in Antioch will showcase local award-winning wines paired with an exquisite menu for an unforgettable winemaker's dinner on August 18. The waterfront fine-dining establishment's executive chef extraordinaire has created a dining experience featuring local flavors complemented by selections from Favalora Vineyards Winery.
Awaiting diners on this special evening is a five-course meal prepared by Chef Jesus Martinez that includes Baja bass served over "forbidden black rice" with Spanish chorizo and a vanilla bean citrus beurre blanc (paired with Favalora's 2019 Chardonnay). Other courses will include "pillows of ravioli" and lamb chops "crusted with mushrooms, served over sweet onion cakes with garden vegetables and a balsamic jus"— paired with a 2020 Barbera and a gold-winning 2019 Mataro, respectively. By the time dessert arrives, chocolate coffee cake will be served ala mode and paired with another gold-winner, a Carignane. View the full event menu below.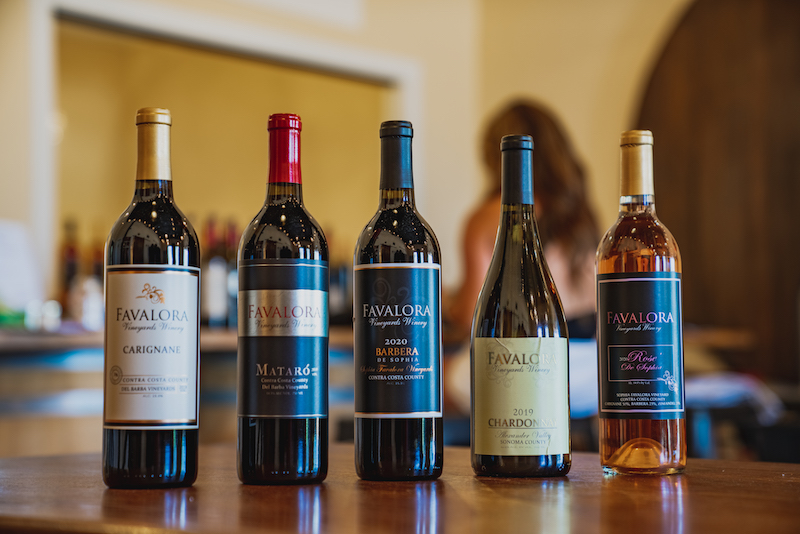 Chef Jesus graduated from culinary school in Mexico and has been in the restaurant industry for 23 years. He also oversees the menu at Zephyr Grill's locations in Livermore and Brentwood. With winemaker's dinners such as these, Chef Jesus says he enjoys the "challenge of finding the flavors and dishes that pair with the wines."
One of the most versatile chefs in the area, Jesus enjoys regularly changing up the menu at all three restaurants he oversees, and owners Lynn and Randy Tei say "he does it all" — Italian cuisine, Chinese, American, French, Asian, and Mexican. For special events like the winemaker's dinners, "he does a fantastic job bringing out the complex wine notes with his dishes," Lynn said. A "foodie" at heart, when Jesus isn't working, he lovingly tends to his herb garden and fruit trees. Over the years, Chef Jesus has collaborated with several local wineries, including Bloomfield Vineyards, Petersen Vineyards, and McGrail Vineyards, to name a few.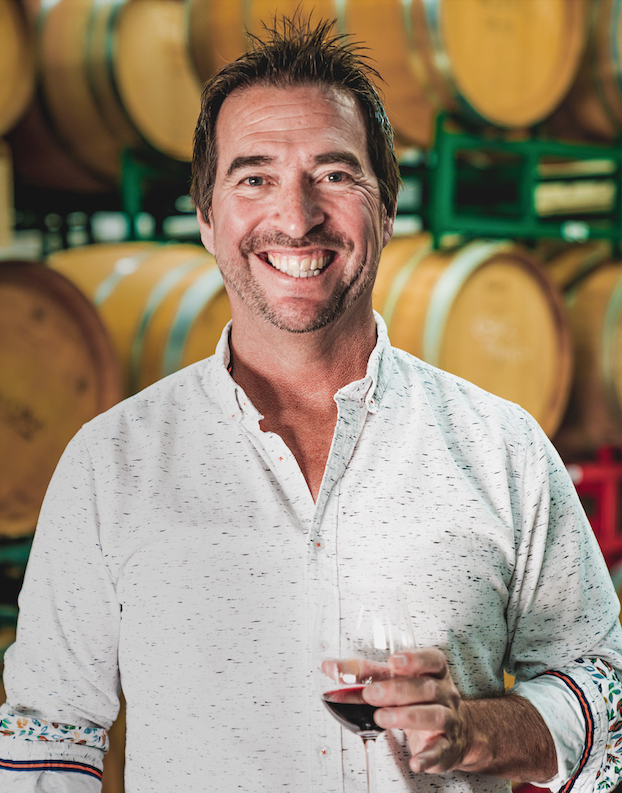 Favalora Vineyards Winery in Livermore is located in a section of urban wineries known as Vasco Row. Owner Frank Favalora grew up in Antioch and says he is excited to share his wines with his hometown. He admits that "winemaking takes hard work and being diligent. From all the work in the vineyard to all the work in the cellar, it's countless hours of work, stress, and perseverance to make wine. It's a very personal thing for me to make wine. I love the feeling and excitement, especially if it can present itself with all its intricate complexity."
In addition to the selections for the winemaker's dinner (which will also include a Rosé with the gazpacho appetizer), Favalora says he also makes Zinfandel from his Oakley Estate Vineyard, and he makes other wines sourced from Sonoma including Cabernet Sauvignon and Pinot Noir.
The winemaker's dinner runs from 6 p.m. to 9 p.m. August 18 and is $95 per person plus 20 percent gratuity. Register online at the link below.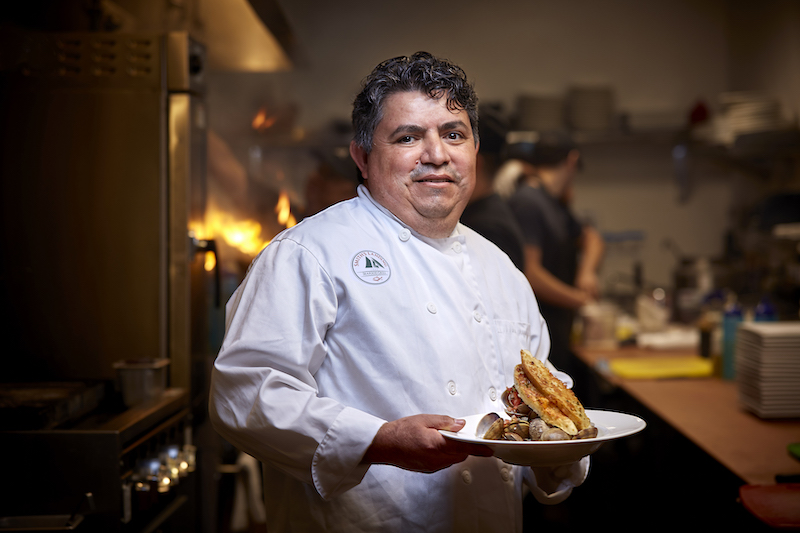 Menu Created By Executive Chef Jesus Martinez
FIRST COURSE
Green Vegetable Gazpacho With pink Argentinian wild shrimp & pickled red onions.
Paired with 2020 De Sophia Vineyard Rose
SECOND COURSE
Baja Bass Pan
Seared & served over Forbidden Black Rice with Spanish Chorizo & a vanilla bean citrus beurre blanc.
Paired with 2019 Chardonnay
THIRD COURSE
Three Cheese Ravioli
Pillows of pasta filled with Ricotta, Parmesan & Romano cheeses & tossed in pesto. Topped in a sausage ragú & ricotta salata with a drizzle of extra virgin olive oil.
Paired with 2020 De Sophia Vineyard Barbera
FOURTH COURSE
Lamb Chops
Crusted with mushrooms, served over sweet onion risotto cakes with garden vegetables & a balsamic jus.
Paired with 2019 Mataró
FIFTH COURSE
Chocolate Coffee Cake
Served ala mode with vanilla bean ice cream & a coffee bean sauce.
2019 Del Barba Vineyards Carignane
Join us at Smith's Landing Seafood Grill for a winemaker's dinner celebrating the wines from local favorite Favalora Vineyards Winery.
$95 Per Person (Not including 20% auto gratuity & sales tax) $95.00 + $19.00 Auto Gratuity + $11.11 Sales Tax = $125.12
Please note due to supply issues, menu offerings are subject to change.